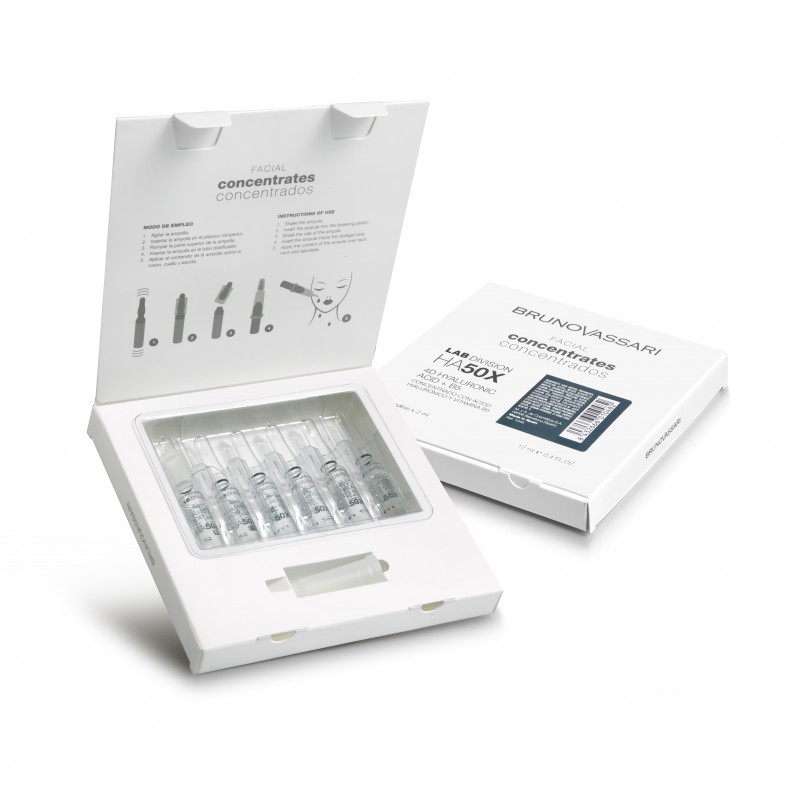 CHARACTERISTICS:
4D Hyaluronic Acid+B5 concentrate is a powerfull moisturizing product formulated with an innovative combination of 4 types of hyaluronic acid. This combination is known as Hyaluronic Acid 4D.
This combination of hyaluronics acids enables a 4D dimensional net to be formed capable of working on the different layers of the skin, filling them with external moisturisation while at maintaining optimum
levels of internal moisturisation, and improving the elasticity of the skin. This combination increases moisturisation by more than 150% and reduces trans-epidermal water loss by 32%.
COMPOSITION:
- Hyaluronic Acid 4D is formed by:
- Sodium Hyaluronate Crosspolymer, Sodium Hyaluronate, Sodium Acetylate Hyaluronate, Hydrolized Sodium Hyaluronate
The concentrate also contains:
- Inositol
- Provitamin B5
Ref. 1048 - 6 ampules x 2 ml
---
---
Brand:

BrunoVassari

Product Code:

HA50X - 4D HYALURONIC ACID + B5

Availability:

In Stock